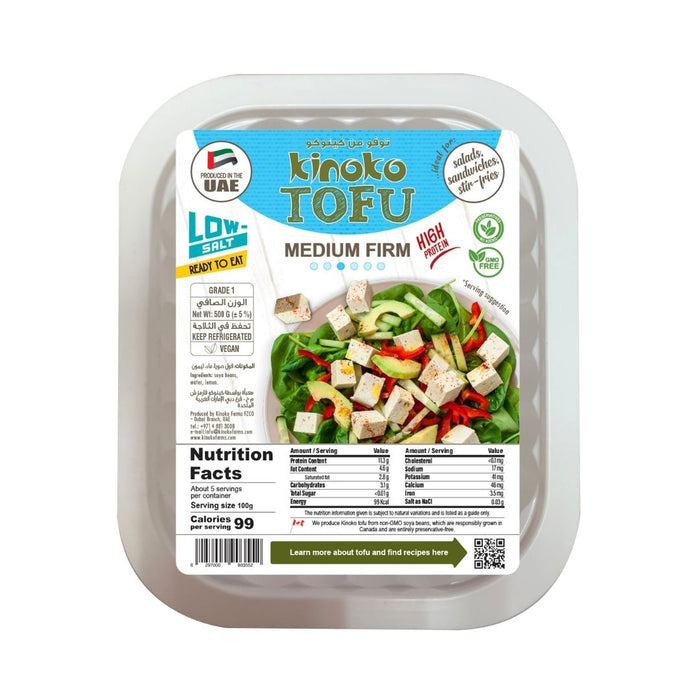 Fresh Premium Medium Firm Tofu 500g
About The Product
We produce Kinoko fresh premium tofu in Dubai, UAE,
from non-GMO soya beans, which are responsibly
grown in Canada. We take great care of how our tofu is
made, and we are proud to say that Kinoko tofu is
entirely preservative-free. We carefully source our soya
beans to make sure our tofu is sustainably produced.
About The Farm
Kinoko Farms
Kinoko Farms is a UAE company, based in Dubai, involved in every link of the mushroom supply chain: from growing, picking, processing and packing through to delivery, distribution and sales of fresh, frozen and dried mushrooms. All our mushrooms are harvested by hand, also packed and dispatched preserving the cold chain and are certified organic.