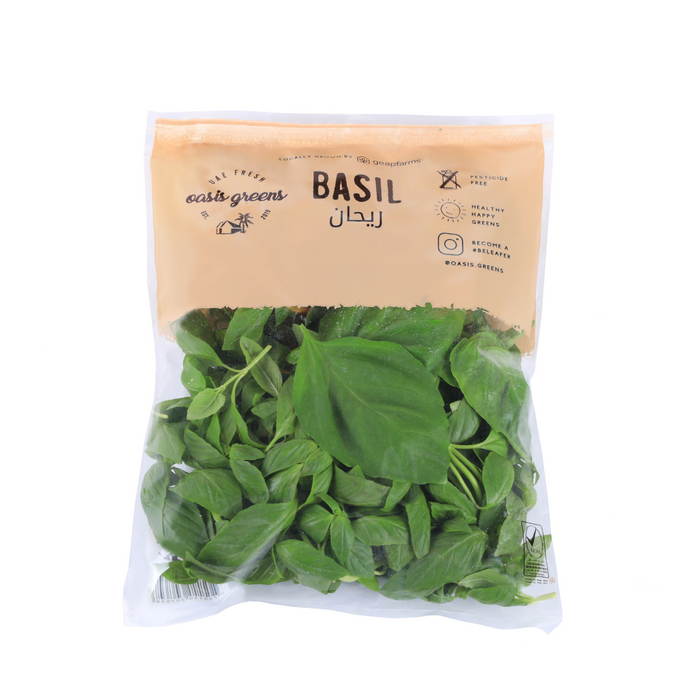 About The Product
Add on pizzas and perfect to make a fresh homemade pesto.
 Keep refrigerated, wash before consuming.
About Our Partner
Oasis Farms
Oasis Farms is a hydroponics, vertical farm based in Dubai. The nature of the farm allows the Group to grow fresh produce in the desert throughout the year. They use 90% less water and a fraction of the land compared to traditional farming.