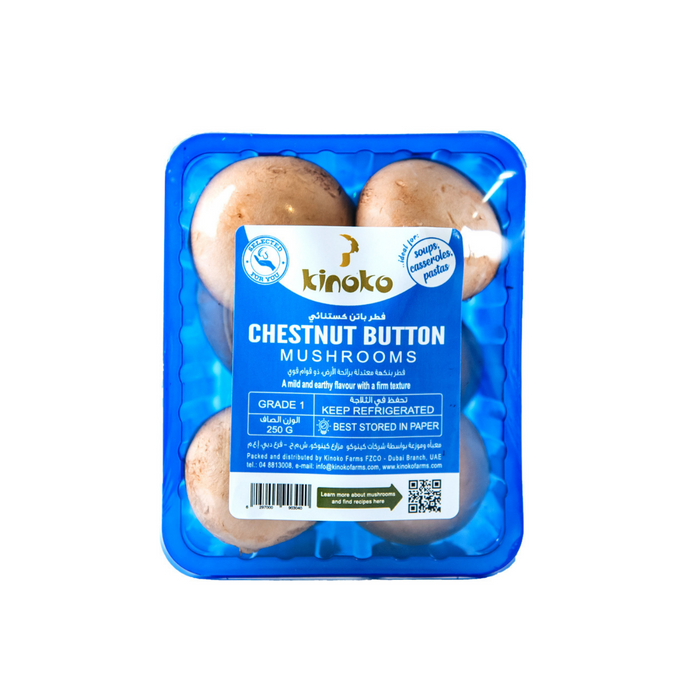 Chestnut Button Mushrooms 250g
About The Product
Chestnut button mushrooms possess a rich flavor whether they are eaten raw or cooked. 
Brown champignons contain vitamin D, potassium, amino acids, selenium, riboflavin, phosphorus, zinc, folate, and manganese. They are great in risottos, pastas, pizza, stir-fries and grilled.
About The Farm
Kinoko Farms
Kinoko Farms is a UAE company, based in Dubai, involved in every link of the mushroom supply chain: from growing, picking, processing and packing through to delivery, distribution and sales of fresh, frozen and dried mushrooms. All our mushrooms are harvested by hand, also packed and dispatched preserving the cold chain and are certified organic.